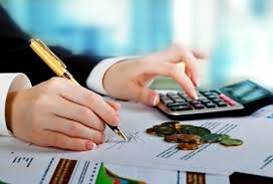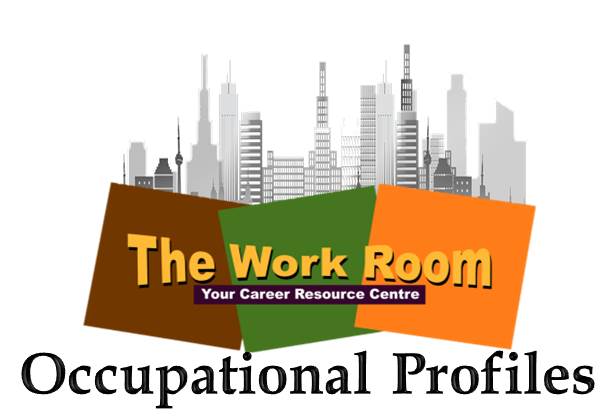 Business, Finance & Administration

This category contains occupations that are concerned with providing financial and business services, administrative and regulatory services and clerical supervision and support services. Some occupations in this category are unique to the financial and business service sectors; however, most are found in all industries.

When conducting labour market research in areas where occupations are defined by a 4 digit NOC (National Occupational Classification) code, the first digit of the code for all Business, Finance and Administration occupations is 1.

Is a career in Business, Finance and Administration a good fit for me?

A career in business, finance and administration offers the ability to work in a variety of environments.  This career choice requires a degree of organizational skills and can be repetitive in nature. Although it can be diverse in opportunity, working in an office environment, dealing with clients, maintaining office supplies and equipment to processing payroll or providing supervisory services to others.  Opportunities in this field are plentiful and can range from small private business to large corporations, private sector to government.  Salary can vary depending on duties, office size, or degree of responsibility.  Some opportunities may require working with strict deadlines while others may offer more flexibility.  A strong attention to detail would be essential in all aspects as would the ability to effectively multitask.  Administrative professionals are often a center point in the operation of the business and therefore gain a broad general knowledge of operations as a whole.  A career in business, finance and administration offers the flexibility of working retail, office, contact centres, municipalities, government, schools, accounting firms, insurance, payroll centres, and more!

Still unsure?


How Do I Get There?

There are occupations in this category for people with all levels of education, whether you want to go to work right after high school (Receptionist, Postal Clerk, Shipper/Receiver) or go to University (Accountant, Auditor), there is something for everyone!  Here are some of the post-secondary options for those wishing to pursue a career in Business, Finance and Administration:

Private Training

Academy of Learning

Business & Office Accounting Clerk

Medical Receptionist/ Transcription

Atlantic Business College

Accounting and Payroll Administration

Paralegal/ Legal Assistant

Eastern College

Accounting and Payroll Administrator

Administrative Specialist

Legal Administrative Specialist

Medical Administrative Specialist

Oulton College

Business Sales and Marketing

Medical Office Administrator

Paralegal/Legal Assistant

College

NBCC

Accounting and Payroll Administration

Business Administration: Accounting

Business Administration: Insurance and Risk Management

Business Administration: Investment Management

Business Administration: Management

Business Administration: Marketing

Human Resources Management

International Business Management

University

University of New Brunswick

Crandall University

Mt.Allison University

St.Thomas University

Université de Moncton

Administration des affaires

Yorkville University

What Skills Do I Need?

A review of job advertisements across New Brunswick for Business, Finance and Administration positions revealed that employers are consistently asking for the following Essential Skills:

Communication Skills- People working in Business are required to communicate clearly and confidently, verbally and in writing, to a variety of audiences.  They are often required to tailor information and delivery to suit the audience and situation.

Thinking skills-  Employers also frequently requested that applicants posess analytical thinking skills.  Those who choose a career in this category are required to use knowledge, skills and experience to solve problems. They quickly identify problems, or ask questions to determine source of problems.

Computer Skills- Strong computer skills and experience working with Microsoft Office was often requested by employers in this category

Working with Others- Employers also requested that applicants be able to work as part of a team.

Other Essential Skills that were requested, but less frequently than those listed above were:

Continuous Learning- It is very important for those in the financial industry to continuously monitor changes to financial products and services in order to best inform their clients.

Writing-  In many occupations in this Occupational Category there is a requirement for report writing and written correspondence.

Other skills most frequently included by employers were:

High levels of personal accountability and responsibility

Multitasking and time management skills;

Landing a Job in Business, Finance and Administration

To secure a position in Business, Finance and Administration you will need to highlight the skills that employers are looking for from their employees.  The previous section on skills will help you recognize the most sought after skills.  If there are areas you feel you need to work on, it would be a good idea to practice.

For detailed information on how to conduct an effective job search, visit the job search section of our website by clicking
here
In order to prepare for an interview in Business, Finance and Administration it would be a great idea to think of a time when you have demonstrated each of the skills listed above.  Here are some additional interview questions to help you prepare:

Describe a situation where it was very important to pay attention to detail in order to provide quality work. Explain why and how you did this?

Give me an example of a time when you were able to successfully communicate something complex to another person. How did you do so?  What approach did you use to make sure that the person understood what was communicated?

Describe a time in your current job when your boss assigned you a rush project even though you had other important priorities at the time. How did you feel and what was your response?  How did you prioritize your work?

Describe a time when you made a suggestion to improve the work in your organization.  Why did you make the suggestions?

Tell me about a time when you were part of a team and contributed to a project or assignment. What was your role?  What was the outcome?



Do you want to turn your love of numbers into a rewarding career?