Is a career in Education, Law, & Social Services a good fit for me?

A career in this category will appeal to those who truly enjoy working with people.  Educating, protecting and providing service to those who need it can be very rewarding for those who want to make a difference in the lives of others.  Some tasks may be repetitive, although since people are unique, careers involved with serving the public can also offer variety.  Careers in this category offer respectable wages, but most people who choose this path as a profession are not in it for the money, and may never be rich. They do however enjoy a great deal of job satisfaction, rewarded by the fact that they are making a difference in the lives of those they serve.  Some occupations in this category will offer very stable, Monday to Friday work hours (such as Teaching, or Government Services), others will require shift work (Police, Group Home Workers), and others may involve very long work days (Lawyers). While most interaction with the public is very positive, people choosing a career in this field may be required to serve hostile clients, and work with vulnerable populations (those living in poverty, or those who have been in contact with the criminal justice system).   

Still unsure?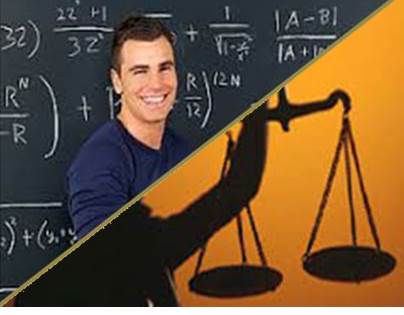 How Do I Get There?

There a number of options for post-secondary training in NB leading to a career in Education, Law & Social, Community and Government Services.

Private Training Institutions:

Academy of Learning (Bathurst)

Community Service Worker with Addictions Worker Specialty

Atlantic Business College (Fredericton)

Early Childhood Education/ Educational Assistant

Paralegal/ Legal Assistant

DaVinci College of Art & Design NB (Fredericton)

Correctional Worker and Policing Foundations

Eastern College (Fredericton, Moncton, Saint John)

Child & Youth Care with Addictions Support Worker

Community Services Worker

Legal Administrative Specialist

Oulton College (Moncton)

Child and Youth Care Worker

Early Childhood Education/ Educational Assistant

Family and Community Services

Paralegal/ Legal Assistant

Policing and Corrections Foundations

College

New Brunswick Community College

Early Childhood Education

Holland College

Sheriff and Public Safety Officer

University

Crandall University

Mount Allison

St. Stephen University

St. Thomas University

Université de Moncton

University of New Brunswick

Business Education and Law

What Skills Do I Need?

A review of job advertisements across New Brunswick for Education, Law, & Social Services positions revealed that employers are consistently asking for the following Essential Skills:

Oral Communication- Strong communication skills was the most requested requirement for almost every single advertised position.  Professionals in this field are required to be great listeners and be able to communicate well with clients and families. 

Thinking- Almost every job posting required critical thinking.  Specific items mentioned include: problem solving, decision making, and job task planning/ organization.

Computer Use- Strong computer skills was the next most popular requirement, and Microsoft Office was frequently mentioned.

Other Essential Skills that were requested, but less frequently than those listed above were:

Working with Others- having the ability to work within the dynamics of a group. Being open and supportive of the thoughts and opinions of others.

Writing- Employers sought after good writing skills. Everything from composing texts, notes, memos, bulletins, email messages, instructions, procedures and reports.

Continuous Learning – people use these skills to prepare for and adapt to changes in processes, technology, regulations, employer demands, etc.

Other skills most frequently included by employers were:

Professional and confidential

Proven experience building and sustaining relationships

Be flexible in work hours

Ability to Multi-task and Prioritize, and strong Time Management Skills

Landing a Job in Education, Law, & Social Services

To secure a position in Education, Law, & Social Services you will need to highlight the skills that employers are looking for from their potential candidates.  The previous section on skills will help you recognize the most sought after skills.  If there are areas you feel you need to work on, it would be a good idea to practice.

For detailed information on how to conduct an effective job search, visit the job search section of our website by clicking
here
In order to prepare for an interview in Education, Law, & Social Services it would be a great idea to think of a time when you have demonstrated each of the skills listed above.  Here are some additional interview resources for healthcare positions to help you prepare:

Why have you chosen to work in this field?

Can you tell me about a successful behaviour management strategy you have used in the past that helped engage a student or client?

How would you encourage families to become involved in the classroom and in their child's education?

What can you contribute to our organization?

How would you prioritise your caseload?

Explain something you are particularly proud of in your career?

How do you stay abreast of current trends in your field?

What do you believe are the top 3 characteristics of a good teacher/ social worker/ group home worker?

How do you show an interest in what a person is saying or experiencing?

Do you have experience working with vulnerable populations?  Please provide an example.

This skill type category includes a range of occupations that are concerned with law, public protective services, teaching, counselling, conducting social science research, developing government policy, and administering government and other programs.

When conducting labour market research in areas where occupations are defined by a 4 digit NOC (National Occupational Classification) code, the first digit of the code for all education, law & social, community and government services occupations is 4.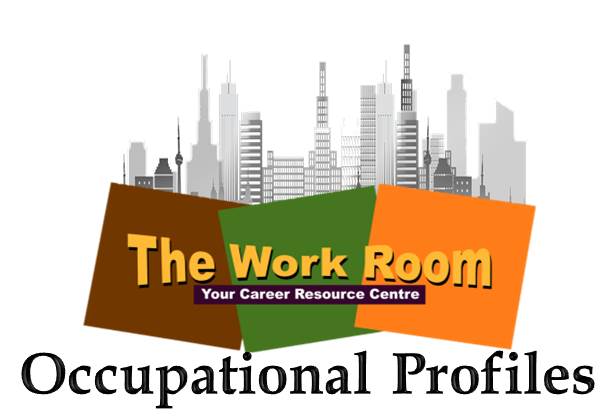 Education, Law & Social, Community & Government Services



Want to serve the public and make a difference in your community?